Happy Monday, guys! So we had an interesting weekend. We had severe weather advisories all weekend for "bomb cyclones" aka severe wind storms along with power outage warnings. Thankfully our power did not go out during the day. However, it went out at least 10 times during the night. And it woke me up every. single. time. There is not enough coffee in the world to get me to rise and shine today. Thankfully I had this blog post draft pretty much ready to go so it required very little editing today lol
And in other news, I have some exciting news for March. I was kind of quiet these last couple weeks on here because I have been putting together a daily challenge event for March. It will include fitness, baking/cooking, mealprep challenges, etc. The idea is to help motivate and inspire each other to stick to any fitness/health goals we have for ourselves. And to sweeten the deal, I have multiple companies donating prizes to help inspire people to participate in the challenges! I will be hosting this event on my instagram so be sure to check out all the details on there later today if you want to participate!
Ok onto today's main event! So earlier this year I made a resolution to collab with more bloggers. Not only for my own benefit but for yours, as well. I recently collabed with my friend The Mini Smallholder on a blog post all about sprouting seeds and the health benefits associated with sprouting seeds which you can check out here. I've also been doing a makeup/food collab series on instagram with a few of my beauty/makeup loving friends. Today's post, however, is all about how to pack healthy snacks when traveling (on an airplane).
My friend, Girl on the Fly, is a flight attendant so we put our heads together and collaborated on this post to give you guys some healthy snack ideas. First up, Girl on the fly:
Let's be honest, getting ready for a trip is stressful. There's so much to think about; making sure you pack everything you need, have your bills on autopay, dog sitting, making sure you have the proper documentation, etc. We're always thinking to ourselves, "what do I need when I get there?" Rarely do we think, "what do I need for the flight?" Don't get me wrong, we all pack our iPads, laptops, cell phones to entertain ourselves, but fewer people think about preparing food.
Here's why I think it's important to prepare food for the trip.
It's economical: airport food is expensive, I hate thinking about spending on food in the airport when I could've brought some.
Healthier: it's hard to find airport food that is healthy. More airports are adding healthier food options, but it's a slow process.
Reusable: if you pack your food in plastic to-go containers these can be reused to pack breakable souvenirs that you may have purchased on your holidays.
Airplane food runs out: if you are seated at the back of the plane, most likely the food options will be gone by the time the food cart gets to you, think ahead of time and don't get stuck being hangry.
Those are my main reasons why I always like to bring my own food. As a flight attendant, I bring food with me on every trip I work because I really do not like to eat the food in the airport or on the airplane if I can help it.
Here are some quick items that don't require any work and you can throw into your carry-on:
Protein bars: these are light and easy to carry, but are filling and healthy. I really like KIND bars or Cliff bars.
Oatmeal Cups: these are quick and easy and I actually carry a pack of these with me whenever I travel. All you need is hot water and let it sit for a few minutes and they're good to go. I like Bob's Red Mill Oatmeal and Quaker's Oatmeal Cups.
Ramen Cups: these are not healthy, but they are easy to pack and all the require is hot water.
Ok and here's where my portion of the collab comes in lol. I admit, one of the best things about traveling, for me, is getting to try out all the foods while traveling. Which includes the insanely expensive snacks in the airport. However, if you're looking for some healthier ideas, you've come to the right place. I've put together this little guide of snacks that fly well:
✨dried fruit – make sure it has no added sugars otherwise it no longer qualifies as healthy. My faves are dried prunes (my old is showing lol) and dried mangoes. Because dried fruit is more concentrated, however, keep it to only 1/4 cup. It is very easy to overdo it with dried fruit so maybe portion it out beforehand and bring other snacks so you don't feel tempted to indulge.
✨ homemade trail mix – make your own with dried fruit (see above) and a variety of nuts! As long as it is packaged and sealed, you are good to go! And I even made this nifty homemade trail mix infographic you can follow:
✨ protein/snack bars – so fun fact: I had a job offer in Hawaii a few years ago. Long story short, it didn't work out. And since it is crazy expensive there, we literally stuffed our luggage and carry on bags with quest bars so we would have snacks on the 12 hr flight there and during our stay. LIFESAVER let me tell you. Choose bars that are made with natural ingredients, less than 10g added sugar, and at least 10g protein. My faves: quest  rxbars, kind (there are low sugar options, you just have to look for them), sunwarrior (which offers vegan protein bars), and nakd!
✨hummus and veggies or whole grain crackers – yes, hummus is allowed as long as it is is 3oz. And don't forget something to dip in the hummus!
✨avocado hummus – same as above but with avocado! The healthy fats from the avocado will keep you full and satisfied so it might be a better option for longer flights!
✨ popcorn or edamame – both are great, healthy snacks and you can add your own flavor mix ins to change it up.
And my girl went above and beyond and even found some great meal options you can prepare for longer flights: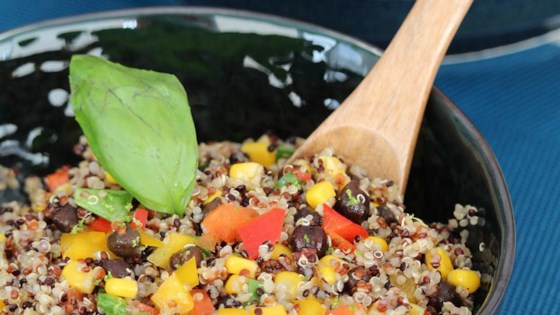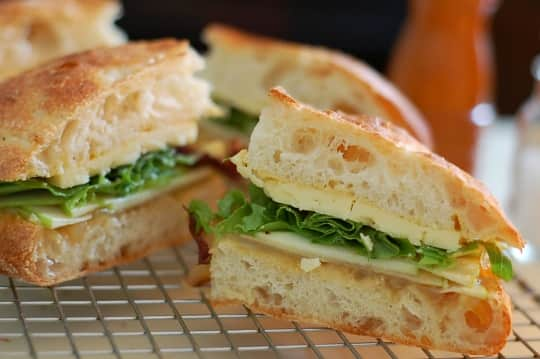 So hopefully this post gives you some good snack/meal ideas that you can pack for future flights! Do you ever pack snacks or do you just rely on whatever you can find?