This year, I made a resolution to do more collaborations with other bloggers so I can bring you more variety with my blog posts. This week we are talking skincare! And going along with that, how your diet can directly contribute to the health of your skin. And to add one more component, I will be including some of my favorite skincare products and also collaborating with one of my all time fave bloggers, Tianna from Storybook apothecary. Tianna was one of my first blogger friends so I am really excited to do a collaboration with her. Her blog focuses a lot on natural skincare and beauty products so I thought she would be perfect for this blog post! So, let's start first with diet and skincare!
Did you know the foods you eat can directly impact your skin? You can literally eat your skin problems away. Listed below are some common skin "issues" and what to eat and not eat!
⁃ Acne: eat bright colorful fruits and veggies. These are high in antioxidants that fight free radicals which exacerbate breakouts. Avoid dairy foods. Acne is an inflammatory condition and dairy can increase inflammation in the body due to the way casein and whey create hormonal imbalances.
⁃ Dryness: eat lots of healthy fat like avocados and olive oil to nourish the skin from the inside out. Avoid salty and smoked foods which tend to dehydrate the skin.
⁃ Dullness: eat carrots, squash, pumpkin, and red peppers which are all high in vitamin A which helps with cell turnover. Avoid alcohol which dehydrates the skin causing it to look sallow and tired.
⁃ Redness or rosacea: eat foods with omega 3's like olive oil, chia seeds, almonds, flax seeds, and salmon to help repair the skin barrier. Cherries, berries, celery, and zucchini also help combat inflammation. Avoid vegetable oil. The omega 6 content increases sensitivity. Spicy foods and sugary drinks can also cause flare ups.
⁃ Fine lines and wrinkles: eat high quality proteins which contain amino acids, the building blocks of collagen in the skin. Celery and cucumber also contain silica which not only boosts collagen production but also moisture and elasticity in the skin.
And for those that are more visual learners, I made this handy dandy colorful infographic for you:
And I feel like no blog post about skincare is complete without bringing up collagen. I have discussed this before in previous blog posts but let's review, shall we?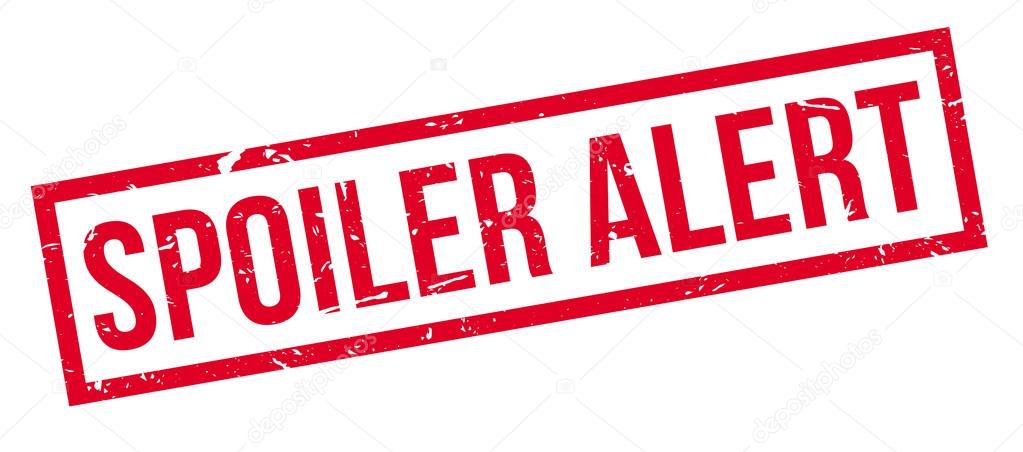 Spoiler alert, collagen boasting supplements are not all they're cracked up to be. But let's back up a bit. First off, what is collagen? Collagen is said to be one of the most abundant proteins in the body. Think of it as the glue that holds everything together. It keeps your bones and joints healthy. it works with elastin to provide strength, smoothness, and elasticity to the skin. It also works with keratin to protect the outer layer of the skin and keep our skin waterproof. As we age, we tend to produce less and less of the nutrients our bodies needs and the same goes for collagen, elastin, and keratin which leads to aging skin, wrinkles, joint pain.
However, high intakes of collagen do not equate to high amounts of collagen in the body.
Collagen is not absorbed as collagen in the body, it's too big for the body to break down. So it is broken down into its parts aka amino acids. once broken down, they are used for whatever processes the body deems most important, which may or may not include making collagen.
Bottom line: You can't eat collagen to make collagen.
So all those collagen supplements aren't going to help improve your skin or help your joints. The small amount of protein they offer isn't even high quality protein.
Instead, focus on eating a diet with quality protein to ensure your body has all the amino acids it needs for all the processes it needs them for. In addition, focus on eating the nutrients and co nutrients needed for building collagen! These include antioxidants like vitamins
A (found in carrots, sweet potatoes, winter squash, cantaloupe, apricots, spinach, kale, and collard greens);
C (found in papaya, citrus fruits, strawberries, bell peppers, broccoli, Brussels sprouts, dark leafy greens, such as kale, mustard greens, and chard);
E (found in sunflower seeds, almonds, bell peppers, asparagus, spinach, Swiss chard, and turnip greens)
along with
b vitamins (found in a variety of foods)
zinc (found in oysters, meats and poultry, whole grains, dairy, nuts, fortified breakfast cereals);
silica (found in whole grain breads and pastas, oatmeal, brown rice, oat and wheat bran cereals, bananas, green beans, mango, and spinach.
Furthermore, focus on getting in a steady supply of antioxidants and Polyphenols (fruits, veg, tea, etc) which are phenomenal for fighting free radicals, preventing aging, and protecting the skin.
Annnnnd again for you visual leaners (like me), here's another handy dandy infographic featuring a condensed version of the info above:
Next up, we have: Healthy Skincare Tips from Tianna
Special thanks to Kirsten; she's one of my oldest blog friends and definitely one of my favorites!
When it comes to skincare, less is more. It's best to keep your skincare routine simple, with a few actives here and there, depending on your needs. Aside from keeping a simple routine, here are a few tips to healthy skin that you may find helpful plus some of my personal favorites.
Thorough, but Gentle Cleansing
This is especially important if you wear makeup regularly, but it's still essential for everyone. Daily dirt and debris and sunscreen need to be washed off. For those wearing makeup, it's important to do double or even triple cleansing. Double cleansing is ideal if you apply sunscreen. It's important to employ the use of a gentle cleanser to avoid drying your skin out. Many benefit from using gentle cleansing oils or cleansing milks as your first step, followed by a gel or gentle foaming cleanser.
My Favorite Cleansers: Tata Harper Regenerating Cleanser, Osmia Detox Facial, or Good Medicine Beauty Lab ASHES Cleansing Grains.
Facial Massage
A great way to increase blood flow and healing to the skin is via massage. Facial massage is great to decongest the pores, promote wound healing, and bring a fresh glow. It's also one of the gentlest forms of skin exfoliation as it can loosen dead skin cells and debris off the skin.
Exfoliation
Speaking of exfoliation, it's an important aspect of any skincare routine, but it's essential that you don't overdo it. Depending on your skin issues and type, you may need to exfoliate more or less often. Weekly exfoliation is a good idea as a general rule. Over-exfoliation can cause more trouble than good so less is more in this area.
My Favorite Exfoliators: True Botanicals Resurfacing Moisture Mask, KYPRIS Moonlight Catalyst Serum, or MAHALO Petal Mask
Hydration
Finding a good moisturizer that works well for your skin can be tough, but once you find one that works, your skin will reflect the difference. No matter, hydration is paramount to healthy skin. Personally, I prefer to use a gel serum followed by a face cream or a face oil or balm. If you have oily, combination or acne prone skin, you may only opt to use one type of moisturizer. For those with drier skin types, layering moisturizers or mixing face oil into your creams is a great way to retain moisture.
My Favorite Moisturizers: OSEA Hyaluronic Sea Serum, True Botanicals Cellular Repair Serum, Good Medicine Beauty Lab Clarity Cream, Zyderma HS Cream, KYPRIS Antioxidant Dew Serum, or Antonia Burrell Cream Supreme
Kirsten here again! Before closing out this post, I wanted to add my skincare routine and fave products. I am always mistaken for being a lot younger than I am and, other than having great genes, I also credit that to my skincare routine. I don't wear any makeup so I take my skincare routine a little seriously to keep my skin looking young and healthy. And no, none of this is sponsored (I wish it were lol).
For cleansing, I stick with good old soap and water and I pat my skin dry (no rough stuff here, folks). Once my face is clean I use a toner. My fave is the 1000 Roses floral toner by Andalou Naturals. <- click for a direct link
Next, moisturizer! Do NOT skip this! This is the best thing you can do for your skin. And don't just keep it to your face. I moisture my neck every morning and night, as well. Again, I stick with Andalou Naturals. My faves for day use (click each one to be taken to the specific product):
vitamin c beauty balm with sheer tint and spf 30 (my absolute fave for when I need some coverage, like certain times of the month)
Super goji peptide perfecting cream (I don't use this one AS much as the other ones I listed. I tend to use this more as a backup. I can't even find this one on the website so I'm not sure if it's even still sold)
If I'm feeling extra tired, I also will use an eye gel or serum during the day before I apply my moisturizer. My two faves:
At nighttime, I gravitate towards this night cream:
And then right before bed, my secret weapon? Good old vaseline. I know this is sort of highly debated to use as a facial moisturizer but I have used it for over 10 years to help lock in moisture as I sleep. I have not experienced any more acne breakouts than I would from using anything else and I always wake up with my skin feeling healthy and moisturized. If you are prone to oily skin or breakouts, this may not be the best option for you but I swear it by it lol
Every few weeks I also like to use face masks! I really like using mud masks (again, I only do this once every few weeks so as not to dry out my skin). I am also a fan of the activated charcoal masks to help pull out impurities from my skin.
I hope you guys enjoyed this collab! What are your fave skincare products? Comment below!